Leighton PV Install, Nottinghamshire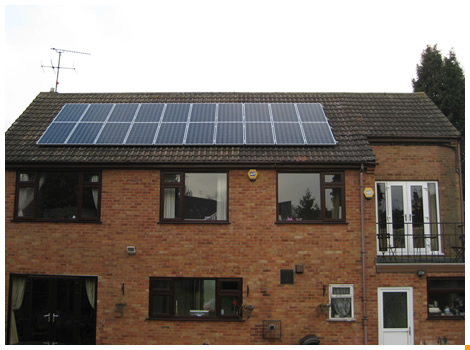 Customer: Mr & Mrs Leighton Nottinghamshire
Install Notes: Mr & Mrs Leighton are in the fortunate position of a south facing roof with a 35degree pitch, and plenty of it. Given that they may also benefit from the extra windfall should the government loose its Supreme Court Appeal then they may be even happier than they were when we commission their system.
"Thanks again for a very tidy and efficient job" - John Leighton

PV Installation Specification:
Hilti Fixing system
Phono Solar 200W Panels
Power 1 Inverter
Manual on site monitoring
Roof, 35deg pitch, south facing
Annual Return
Estimated rate of return approx 12.5%, payback approx under 8 years.
Windfall Return
Estimated rate of return 22%, payback approx 4.5 years